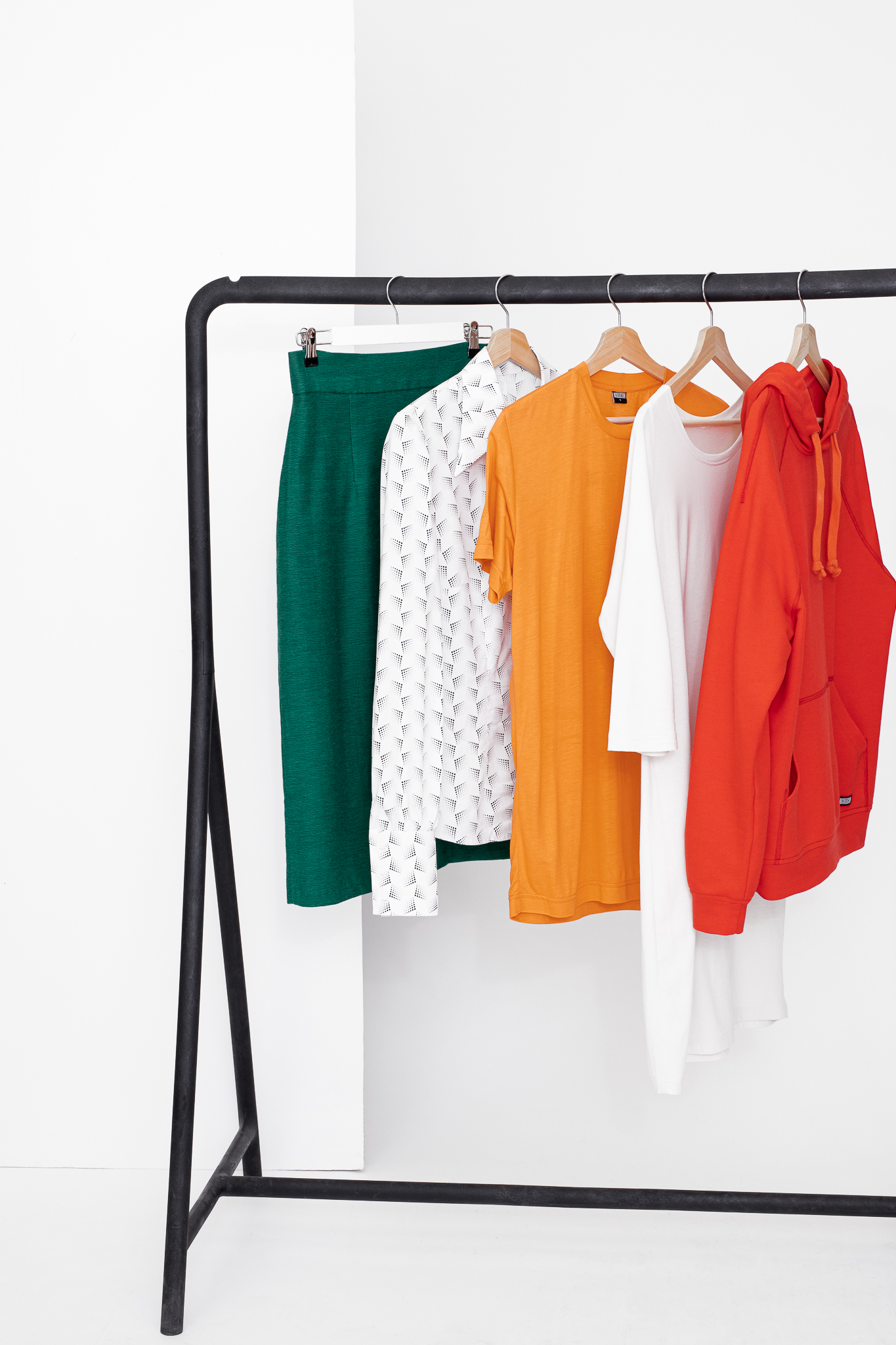 October 1, 2020
Infinited Fiber Company is proud to announce its collaboration with six of the world's leading fashion and textile brands. The Finnish biotech's technology can turn discarded textiles into high-quality, bio-based regenerated fibers, over and over again, retaining the quality of the original fibers. The brands view the technology as a viable, circular alternative to virgin cotton that takes them a step closer to responding to the mounting consumer demand for sustainable clothing and textiles.
The fashion brands endorsing Infinited Fiber Company's technology today are: H&M Group, BESTSELLER, PVH Corp., Wrangler, and Patagonia. Suominen, a globally leading supplier of nonwovens for wipes, is also endorsing the technology.
"Infinited Fiber is just what we are looking for as their innovation aligns with BESTSELLER's ambition of becoming circular by design. The feedstock is waste, and the technology does not use high amounts of water or harmful chemicals. The fiber is commercial quality and can be used to create the styles that our customers love. The clothes we make using Infinited Fiber can even be recycled again. All of this is making their technology the ultimate solution to our strategy of becoming circular by design," says Camilla Skjønning Jørgensen, sustainable materials and innovation manager at BESTSELLER.
Patagonia's Materials Development Director Sarah Hayes adds: "Infinited fiber shows the industry that apparel waste has high value and is something to be utilized. This waste is not only being upcycled but is being used to make a new premium fiber that can help push the industry toward circularity."
Each of the brands has worked with Infinited Fiber Company for a length of time, some already for several years. They have also conducted in-house quality testing on various types of textiles created from Infinited Fiber Company's regenerated fiber, including single jersey, French terry, denim, shirting fabric, and nonwoven fabric. Each has found the fibers and textiles they have tested to meet their brand's stringent material quality requirements and views the fibers as ready for commercial applications.
"Developing sustainable solutions for the apparel industry requires collaboration," said Roian Atwood, senior director, Global Sustainable Business, Wrangler. "We're proud to work with Infinited Fiber Company and others across the industry to help shepherd this innovation into commercial use. At Wrangler, we are committed to evolving our supply chain to support a circular economy, and our work with Infinited Fiber Company is one step forward in that effort."
Representing the nonwovens industry, Suominen's Product Development Manager Miika Nikinmaa said: "Suominen has been working closely with Infinited Fiber Company and it has been thrilling to see the fiber develop from an idea into a commercially viable product. Suominen sees great benefits in working with Infinited Fiber Company for circular product design and a less wasteful future for the essential single-use items."
Infinited Fiber Company's patented technology enables any cellulose-rich material – including textile waste, used cardboard, straw, or wood – to be reborn as soft and natural textile fibers with unique characteristics, including extremely high dye uptake. The finished fibers are biodegradable as impurities, like plastic residues from polyester or elastane, are removed in the process. The fibers can also be re-recycled using the same technology without loss of quality. The fibers can be used on their own for 100% waste-based, circular textiles, or blended with other fibers in yarn manufacturing.
"Having invested in and worked closely with Infinited Fiber Company over a number of years, we are incredibly excited about their continued development and what this will mean for both H&M Group, and the wider industry in terms of our collective drive towards a more sustainable future. To see other brands collaborating with Infinited Fiber Company speaks not only to the quality of product but also to its exciting commercial possibilities," said Erik Karlsson, investment manager at H&M Group's investment arm CO:LAB. Karlsson is also a member of Infinited Fiber Company's Board of Directors.
Infinited Fiber Company is enthusiastic about the potential for circularity in textiles going forward.
"It is exciting to see the leading brands in the fashion and nonwoven textile industries validate and endorse our regenerated fiber. Our technology is ready to be scaled, and through close collaboration with these visionary brands we really can make circularity a reality – not in some far-off distant future, but very, very soon!" said Infinited Fiber Company Cofounder and CEO Petri Alava.
Dig deeper
Images for press use:
Images of garments made with Infinited Fiber
Images of Infinited Fiber Company people
Additional Information & Media Enquiries:
Laura Vinha, PR & Communication Manager, Infinited Fiber Company, laura.vinha@infinitedfiber.com
About Infinited Fiber Company
What if you could stop used textiles from ending up in dumpsters and instead capture the value of their precious raw materials? Regenerate them into beautiful, new, cotton-like textile fibers, over and over again. That's what Infinited Fiber Company's technology does. It can turn any cellulose-rich material – like old clothes, used carboard, or agricultural waste like straw – into a unique, biodegradable, and re-recyclable soft fiber with a natural look and feel. The whole range of wardrobe items from T-shirts, to hoodies, to dress shirts to jeans, can be made with the fiber. Its spectacularly high dye uptake means further fashion and environmental upside. Learn more: https://infinitedfiber.com/
About the brands
BESTSELLER
BESTSELLER is an international, family-owned fashion company with a range of more than 20 individual fashion brands such as ONLY, JACK & JONES and VERO MODA, available across most of the world. BESTSELLER aims to accelerate fashion's journey towards a sustainable reality with the ultimate ambition of bringing Fashion FWD until the company is climate positive, fair for all and circular by design. Recently, BESTSELLER launched its new innovation lab 'Fashion FWD Lab', which focuses on new low-impact circular materials and production technologies as well as circular business models. As BESTSELLER's experimental sustainability hub, Fashion FWD Lab acts – most of all – as a catalyst for collaborations consisting of pilot projects, workshops, case studies and more to accelerate sustainable change. For more information, visit www.about.bestseller.com
Patagonia
We're in business to save our home planet. 
Founded by Yvon Chouinard in 1973, Patagonia is an outdoor apparel company based in Ventura, California. A Certified B Corporation, the company is recognized internationally for its commitment to product quality and environmental activism—and its contributions of more than $110 million in grants and in-kind donations to date. https://www.patagonia.com/
Suominen
Suominen manufactures nonwovens as roll goods for wipes and other applications. Our vision is to be the frontrunner for nonwovens innovation and sustainability. The end products made of Suominen's nonwovens, such as wet wipes, feminine care products and swabs, are present in people's daily life worldwide. Suominen's net sales in 2019 were EUR 411.4 million and we have nearly 700 professionals working in Europe and in the Americas. Suominen's shares are listed on Nasdaq Helsinki. Read more at www.suominen.fi
H&M Group https://hmgroup.com
Wrangler https://www.wrangler.com/
PVH Corp. https://www.pvh.com/
Read all kinds of good news from Infinited Fiber Company on our news page