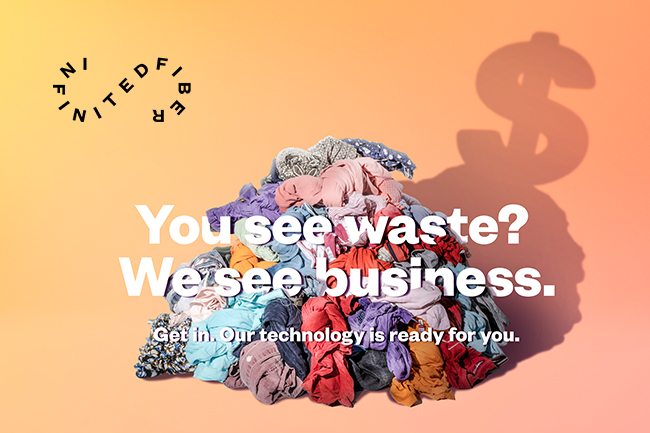 We're excited to be attending the Techtextil Trade Fair this week and look forward to catching up with our customers, manufacturing partners, the brands we work with, and everyone who is interested in learning more about our unique technology. Together we are set to put the textile industry on track to saying "goodbye" to waste and its reliance on virgin resources.
You'll find us in Hall 9.1, stand B81, at Techtextil, Frankfurt am Main from the 21st to the 24th of June 2022, where we'll show you how we create value from textile waste – and how you can, too.
We'll share why many renowned brands have already joined our journey, and why our business is worth your time, too. If you'd like to book a meeting with us, you can do so here.
Our Key Account Director Kirsi Terho will give a presentation on the recycling of technical textiles and the scaling up of innovation on the morning of June 23rd. You'll find her speaking in Hall 9, Level 1, stand D80, from 10:45am. Make sure you don't miss Kirsi by adding her session to your calendar.
We can't wait to see you and start working together to make textile circularity an everyday reality.
Dig deeper
Visit the Techtextil website to book tickets or redeem your voucher.
Learn more about Infinna™.
Read all kinds of good news from Infinited Fiber Company on our news page.