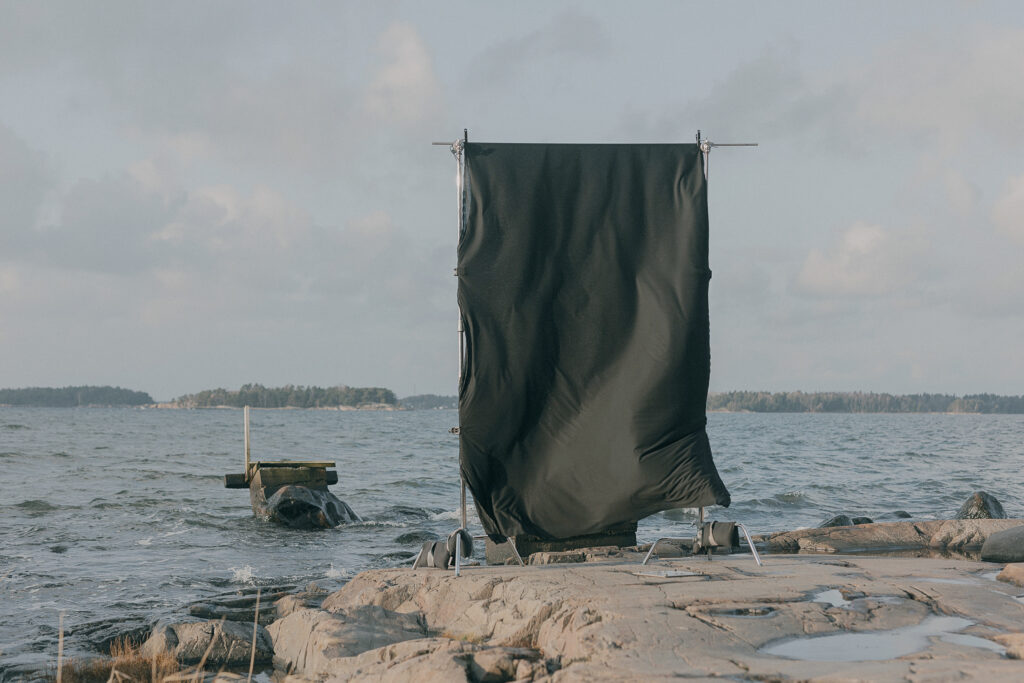 The first Infinna™ factory is underway

Our work to build the first commercial-scale Infinna™ textile fiber factory in Kemi, Finland, is full speed ahead. Building the factory is a major collaborative effort – in addition to our own experts, the extended team includes a great number of brilliant minds from leading engineering companies and technology partners. Together, we have made significant progress since the announcement of our factory site in June 2022. Let ́s have a closer look at some of the milestones we have met, and our plans for 2023.

In 2022, we recruited more experts in project engineering and management to help us drive the next stages of the project. Purchasing strategies for electricity and chemicals were developed, based on market analysis, to ensure operational cost efficiency. By the end of 2022, we had completed the site-specific basic engineering, and started dismantling the existing machinery. The completion of basic engineering has enabled us to focus on further optimizing the plant, equipment and operational expenditure.

Going forward, the contract portfolio securing our feedstock supply is progressing steadily, as are the permit processes. Inbound logistics planning is underway to minimize the environmental footprint and optimize cost level. One of our next steps is to finalize the selection of Engineering, Procurement and Construction Management (EPCM) partner and proceed together to the implementation phase – we expect the construction work at the site to be in full speed later this year. The main equipment contracts will also be signed in 2023.

On the investment front, the technical and commercial due-diligence process will start soon as part of the debt financing stream. The full financing for the Kemi factory is expected to be in place by the end of the year. The factory will create around 270 jobs in the Kemi area, and our HR department is already preparing for the mass-recruitments planned to commence in 2025. The first commercial Infinna™ deliveries from Kemi are expected to begin in January 2026.

Next steps in scaling up Infinna™ production beyond Kemi

Infinited Fiber Company was born out of the desire to solve some of the biggest challenges in the textile industry. In response to the high market demand for Infinna™, we see a need to accelerate the scale-up of production volumes.

Based on extensive analysis carried out with leading strategy, industry and market experts, the estimated annual demand for cotton-like recycled fiber will be over 4,5 million tons by 2030. The currently announced capacity commitments in the market indicate that the demand significantly exceeds the supply. To tackle this imbalance, we aim to accelerate the Infinna™ capacity build-up by shifting our role from pure licensor position towards actively advancing the next Infinna™ factories in close partnerships. Through this model, we target an annual production capacity of 500k tons of Infinna™ by 2030. The new capacity increase roadmap enables us to provide our current and future customers with clearer outlook on how Infinna™´s availability will develop over the coming years, helping them on their journey towards circularity.

We have initiated a site search for the next two Infinna™ factories. The optimal locations need to fulfil a similar set of requirements to our flagship factory, and we will again evaluate the potential locations against extensive criteria. These include, for example, access to renewable energy, central location in terms of logistics and feedstock availability, and access to our customers' textile manufacturing supply chain – which are also elements for favorable environmental and financial performance. All levels of responsibility – environmental, social and governance – are central to our selection criteria. Environmental permitting also plays an important role. Based on all these considerations, we expect one of our next two sites to be in Europe and the other one in Asia.

Our large-capacity factory concept design is underway, and the learnings from our Flagship project continue being seamlessly applied to the next factory projects. This model ensures an efficient knowledge transfer, contributing both to investment and factory operational financials in a profitable manner. Our talent acquisition roadmap has also been adjusted to meet the needs of expertise and capabilities.

We are on a mission to make textile circularity an everyday reality, and know that transformation doesn´t happen in isolation. A collaborative push from the entire ecosystem is needed. Circular textile value chain needs new business models, and we are privileged to work with leading brands, innovative technology and engineering partners, as well as other forerunners in the textile industry – accelerating the transformation together.

Dig deeper

Learn more about our upcoming flagship factory in Kemi.
Discover Infinna™.
Read all kinds of good news from Infinited Fiber Company on our news page.